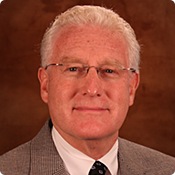 I am originally from Wisconsin, but now call middle Tennessee home. The journey here was not a direct one. After graduating from the University of Wisconsin at Milwaukee, I attended the Valparaiso University School of Law in northwest Indiana. Although my plan upon graduating from law school was to head south, my first job was working as a Law Clerk for the Honorable George B. Hoffman, Jr., of the Indiana Court of Appeals. After a two-year stint with Judge Hoffman, I took a position with a law firm in northern Indiana, and made my home there for 15 years. Not being a fan of the Notre Dame Fighting Irish, that was a tough sentence to endure. But in late 2000, my family and I decided to take the plunge and relocate to Franklin. While I remain a loyal fan of the Packers, Badgers, Brewers and Bucks, I also admit to being a fan of the Nashville Predators and a new fan of all Illinois State University sports teams.
While I enjoy the practice of law, and truly like the clients with whom I have the pleasure to work, I do have a life outside the office. You should not be surprised to see me running or biking throughout Franklin, and my favorite weekend activity has to be my Sunday run on the Natchez Trace Parkway. Friends from my younger days would be surprised to know that I have participated in over 35 half marathons in multiple states, two full marathons, a Grand Canyon "Rim to Rim" hike with some friends and business colleagues, a hike around Mt. Hood on Oregon's Timberline Trail, have completed hiking several sections of the Ice Age National Scenic Trail, and most recently hiked Mt. Katahdin, the northern terminus of the Appalachian Trail. And to truly relax, my wife (Michele), daughter (Emily) and I, enjoy heading either south to the beaches of north Florida, or northeast to the coastal communities of Maine.
My Professional Education
Valparaiso University School of Law, J.D., 1984
University of Wisconsin – Milwaukee, BBA, 1980
Admitted to Practice Law
Tennessee
Indiana
U.S. Court of Appeals for the 7th Circuit
U.S. District Court for the Middle District of Tennessee
U.S. District Court for the Western District of Tennessee
U.S. District Court for the Eastern District of Tennessee
U.S. District Court for the Northern District of Indiana
U.S. District Court for the Southern District of Indiana
U.S. District Court for the Eastern District of Wisconsin
U.S. District Court for the Western District of Michigan
Connected to the Community
Tennessee Board of Law Examiners Investigating Committee, Member
Williamson County Library Foundation, Past President, Board Member
The TMA Group Bike Sharing Task Force, Member
Legal Aid Society 2014 Campaign, Williamson County Chairman
Franklin Citizens Government Academy, Class of 2014
Franklin Tomorrow Transportation Strategy Committee, Member
Historic Franklin Presbyterian Church
Leadership Franklin Alumnus, Class of 2012
The Clean Air Partnership of Williamson County, Member
What Clients Say
"Mr. Jensen is a professional banking and real estate attorney. Turnaround time is fast and his work is of the highest quality. I highly recommend Mr. Jensen"
– Executive Vice President of a middle Tennessee bank.
"Joe Jensen provides legal advice with a sense of pride and professionalism as well as excellent customer service to Community Bank. He is attentive to the Bank's needs with his ability to settle contract negotiations, successfully handle the Bank's bankruptcy demands and provide his assistance with commercial loan documentation preparation. Joe is a man of integrity and I would highly recommend him to any of my professional colleagues".
– Debbie C. Small, President & CEO of Community Bank & Trust, Ashland City, TN.
"Joe and his firm represent our bank extremely well – with his attention to details and client service, our Bankers and client's appreciate the experience."
– Chief Lender and EVP (client for over 10 years)
"In well over a decade's worth of working together, I have enjoyed and benefited from the ambition and passion Joe brings to the business table. His mastery of the legal process in combination with high ethical standards, keeps his services #1 on my list".
– Sr. Vice President of a middle Tennessee bank
"I have used J3 Law for several years and find Joe to be very helpful and quick to respond. He has helped draft loan documents, send collection letters, handled judgements and collection, taken care of foreclosure notices and sales. I have found Joe to help us think through the process and help guide us in the way a situation needs to be handled rather than just complete a transaction for a fee. I highly recommend J3 Law."
– Community President of a middle Tennessee bank
"Joe has developed a long term relationship with our bank and helped us on many transactions over the years. He is very responsive and no matter how complicated the situation we can count on him to represent us well. It is always reassuring to have Joe in your corner."
– Executive Vice President, Tennessee Bank & Trust
"TriStar Bank has been working with Joe for several years now. His service exceeds the standard and communication is quick and concise."
– Jeff Barber, Senior Vice President/Chief Credit Officer
"Joe is a wealth of knowledge and experience who effectively assists our commercial bank with a variety of issues. His attention to detail and quick response time is extraordinary. We consider Joe and his firm a trusted partner and asset to our team."
– Executive Vice President of a middle Tennessee bank
"Preeminent trial lawyer, ethical role model."
– Martindale-Hubbell
"…a quality attorney with the highest integrity."
– Martindale Hubbell
"…best attorney that I have worked with in 33 years in this business."
– Best Lawyers
"…displays the highest professional conduct … understands client's needs and always responds promptly."
– Best Lawyers
Professional Accolades
Martindale-Hubbell® AV-rated
Best Lawyers in America®, Banking & Finance Law and Real Estate Law
(2013 – 2023)